New Patient Center at
Oak Creek Relief & Wellness
If you are visiting our Oak Creek chiropractic care center for the first time, we would like you to know exactly what to expect. We want to make sure that you feel relaxed and comfortable and feel confident in choosing us as your health care providers.
Oak Creek Relief & Wellness is often described as being warm and inviting, with a professional yet comforting atmosphere. We hope you think so, too.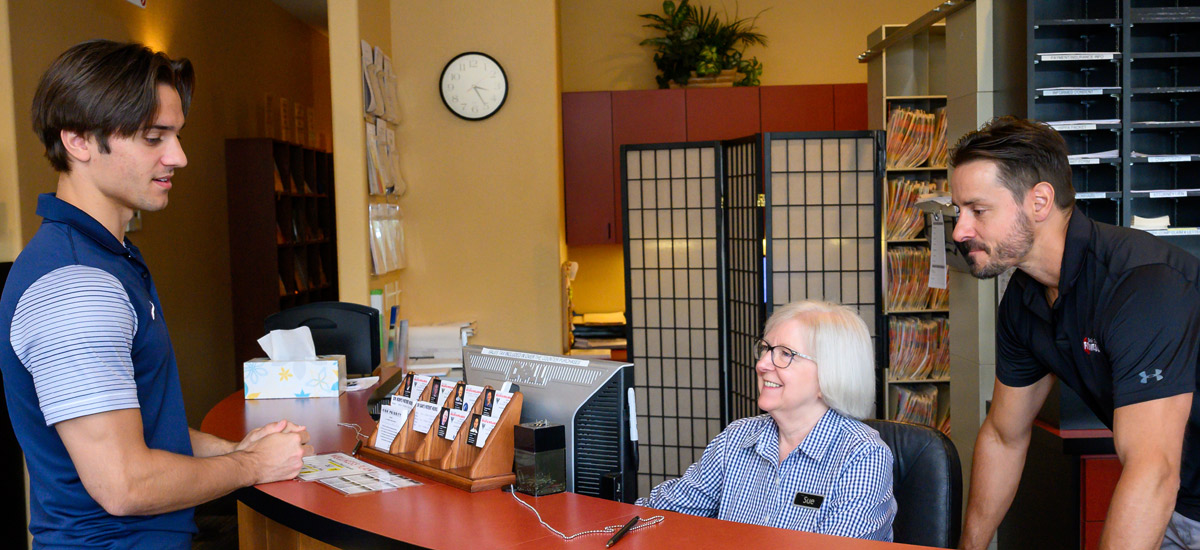 Your First Visit
Your first visit will take approximately 45-60 minutes. Upon entering the office, you will be greeted with a smile by one of our staff members, and invited to sit down to complete some brief paperwork. You will then meet with one of the doctors for a comprehensive assessment, including
An in-depth consultation
Examination
X-rays, if necessary
Generally, you'll receive a treatment or therapy on first visit. Your treatment may also include specific physical therapy modalities or soft tissue therapy to get you out of pain as quickly as possible.
Your Second Visit
Your second visit will take about 20-30 minutes. During this appointment, the doctor will evaluate your examination and X-ray results to help you understand the source of your problem. He will then discuss customized treatment options accompanied by realistic goals to help you start feeling your best.
Your visit will conclude with another treatment session, and if indicated, will include your first chiropractic adjustment.
Home Instructions
You will be given instructions as to how you can speed your recovery while away from the office. These guidelines may include the use of heat or ice application, avoidance of certain activities, or specific stretches or exercises.
We feel it is important to maintain a healthy nervous system through ongoing spinal maintenance and wellness care; however, the choice is always yours. Contact us today and allow us to help you regain and maintain your most precious asset: your health.
Patient Reviews

New Patient Center at Oak Creek Relief & Wellness | (414) 761-5777