Meet Dr. Scott Simon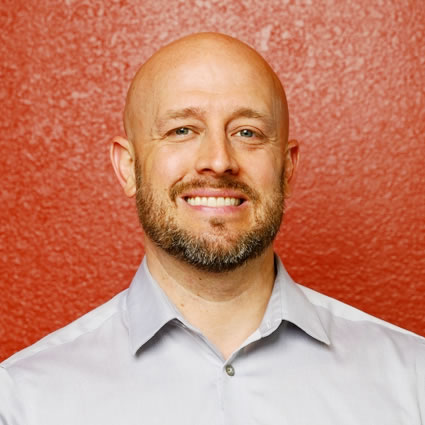 A Fascination With the Origins of True Health
Since 2008, Dr. Scott has delivered high-quality chiropractic care to patients to eliminate their pain and maximize their health and vitality.
Dr. Scott's interest in chiropractic began to grow while preparing to attend medical school. He had grown up more with the "medical model" of health care which primarily focuses on surviving rather than keeping people healthy and thriving.
Dr. Scott increasingly noticed that this system appeared to be ineffective in health preservation and came to this conclusion:

True health is being able to encounter the ongoing physical, chemical and emotional stressors in life, without losing your physical, chemical and emotional balance.
Dr. Scott walks his talk. When you meet him, you will encounter someone that takes superb care of his health through regular chiropractic care, customized and consistent nutrition, and ongoing attention to fitness.
A Desire to Help Others
Dr. Scott completed his undergrad studies at the University of Wisconsin-La Crosse. He received his Doctor of Chiropractic degree from Palmer College of Chiropractic in Davenport, Iowa, graduating magna cum laude in 2009.
To this day, Dr. Scott strives to broaden his skills through consistent postgraduate study in these areas:
Functional Blood/Brain Chemistry
TMJ Adjusting Techniques
CBP Structural Rehabilitation
Flexion-Distraction Technique
Ideal Protein Weight Loss Method
Impulse Instrument Adjusting
Pettibon Technique
Science-Based Nutrition
Certifications and Memberships
Dr. Scott has been granted Certification in Nutritional Counseling by the State of Wisconsin and is additionally certified as a Functional Medicine Practitioner (CFMP). He maintains memberships in the Chiropractic Society of Wisconsin (CSW), Business Networking International (BNI), and the South Shore Chamber of Commerce.
Outside the Office
When Dr. Scott is not in the office serving his patients, he loves to spend time with his wife Rachel, his son Corbin and daughter Navy, their American Bulldog, Macy, plays a lot of golf and pool (billiards), is an avid WI/Milwaukee sports teams fan, and enjoys social events with great family and friends.
Contact Oak Creek Relief & Wellness today to meet Dr. Scott and/or to get started with care!

Dr. Scott Simon | (414) 761-5777