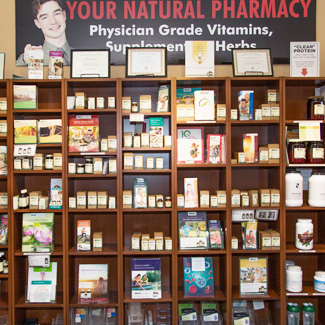 Functional Medicine in Oak Creek
Functional medicine addresses the underlying cause of disease using a systems-oriented approach that engages both the patient and practitioner in a therapeutic partnership.
This science addresses the whole person, not just an isolated set of symptoms. We provide support for a patient's current adaptive state of physiology. Functional medicine practitioners spend time with their patients and study the interactions between the genetic, environmental and lifestyle factors that can influence long-term health and complex, chronic disease.
NEW PATIENTS

Your First Visit
The initial, 30-45 minute consultation is $195, which covers the time period to discuss your unique situation, functional medicine differences and approaches, and what next steps or options are appropriate and recommended for you. For morning appointments, you may have your blood drawn after the initial consultation, which would be separate charges, depending on which lab draws are to be done. Be aware that many of the tests require a 12-hour fast; however, you may drink water during this time.
If your first visit is in the afternoon, we can still get the required blood work purchased/ordered, but you may have to wait until the following morning to go to the nearby lab to have your blood draw done.
Due to the overwhelming requests for new patient consultations and the time block in the schedule, there is a 48-hour cancellation/reschedule policy. If you need to cancel/reschedule your appointment for any reason, please call our office and leave a detailed message, preferably at least 48 hours prior to your scheduled time.
*Note: When setting up an initial functional medicine consult, Dr. Scott would like to have your forms sent to him in advance, so he has plenty of time to review your case and history before your visit. That way, your initial consult is more spent on clarifications/questions he may have for you, and outlining options that our functional medicine approach could/would entail, rather than starting from scratch. Simply fill out these forms online (they are fillable), and email them over or drop off physical copies at the office. Dr. Scott's email is ssimondc@yahoo.com. Along with sending or dropping off the completed forms, PLEASE INCLUDE a 1-2 page written paragraph form of your "story" which outlines/summarizes what is causing you to seek our help.
We Feature Comprehensive Lab Testing
Functional medicine creates a focus on disease prevention through nutrition, diet, exercise and modern laboratory testing and other diagnostic techniques. We also integrate botanical medicines, customized rotational diets, supplements, detoxification programs and stress-management techniques to help you feel your best.
Here is a list of some of our testing options, which include over 70 different blood tests, options to analyze heavy metal toxicity, gut microbiome panels, hormone panels, food and environmental sensitivity testing, tests to determine essential element and micronutrient levels, and more:
Vitamin D
Gut Bacteria, Yeast, Parasite Testing
Toxic metal testing
Comprehensive Metabolic Panel
C-Reactive Protein (CRP)
Gluten and Other Wheat Proteome Sensitivity Testing
Food Sensitivity/Intolerance Testing
Autoimmune Panel
Glucose levels
Intestinal Permeability ("Leaky Gut" Panel)
Lipid Panel
Liver Panel
Thyroid Panel
Complete Blood Count (CBC) with Differential and Platelet
And More!
Natural and Practical Solutions
Many problems can be identified in the blood long before you experience obvious symptoms. Certain tests, when properly analyzed, will indicate if you are progressing toward serious illness such as cancer, heart disease or diabetes. In short: we don't guess, we TEST!
At Oak Creek Relief & Wellness we take an objective/scientific approach to improving your health and maximizing your function. The aforementioned tests enable your doctor to make specific recommendations for you; these customized plans will steer you in the direction of vibrant, optimized wellness.
How do we know that our recommendations will work for you? Objectivity. Your doctor will re-test you in 60-90 days to determine your progress and administer any adjustments to your program. If your current doctor has told you that there is nothing wrong, but you still feel bad, contact us today. We want to help you experience the benefits of the functional medicine approach.
CONTACT US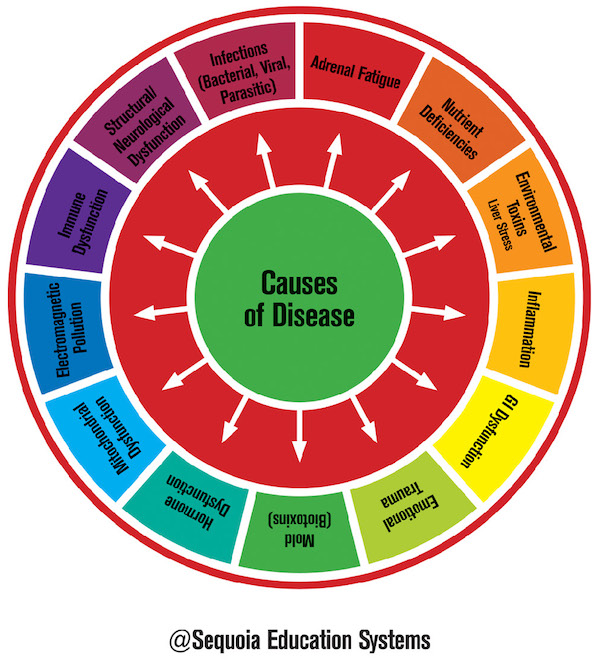 Functional Medicine Oak Creek, Racine, Franklin, and Caledonia WI | (414) 761-5777