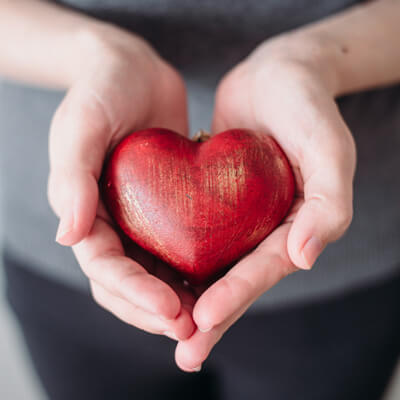 More Oak Creek Relief & Wellness Reviews
At Oak Creek Relief & Wellness we love when patients share with us their feedback and comments after chiropractic care. Please read our patient testimonials below to see what other people have achieved through their tailored treatment plans with us.
For more information or to schedule an appointment call or email us today.
Chiropractic Works
When I first started at Oak Creek Relief & Wellness, I had left upper back and shoulder pain as well as pain into my lower back. I have had these pains and discomforts for approximately eight years and it would come and go throughout the years. It would normally start or get aggravated more while sitting at my desk, which is how I spend most of my time while at work.
I started seeing my doctor in October 2010 for this pain and discomfort. I am usually uncomfortable around people that I do not know, but my doctor made me feel relaxed and the adjustment felt good. Since starting at Oak Creek Relief & Wellness, not only have I noticed an increase in my range of motion, but I am also learning how to decrease my back pain from coming back.
All of the staff has been very helpful and pleasant. They have all helped me realize my bad habits and how I can correct them. The facility itself is kept clean and orderly which is great.
-Scott M. (Cudahy, WI)
Chiropractic got Me Back to an Active Lifestyle!
I came to see my doctor in the fall of 2009 with joint pain primarily in my knee and shoulder as I am an active person so tend to be pretty hard on my body, so was looking at just overall wellness. My knee pain had been going on for over a year after a marathon, and the shoulder pain came shortly after. The knee pain would come and go based on how far I was running and the shoulder pain was fairly constant, but would become aggravated with certain exercises.
I had spoken to my doctor about my knee pain and his answer was to "quit running" and for my shoulder taking medication and long periods of rest. These options were not sufficient for me because they prevented me from leading the active lifestyle that I love to do. I am also sensitive to medication and wanted to address the pain vs. just mask it with medication.
The injuries and treatments I sought before were not working and they were preventing me from doing some of my favorite activities. Also I am a kettlebell instructor and I was not able to do some of the exercises to teach my clients due to the shoulder injury.
My doctor provided me with different therapy options to allow me to get back to my activities as soon as possible, whether it was with adjustments, kinesio tape or electrical stimulation treatments. Also, she gave me exercises I could do on my own to help treat the problems. She worked with me until the issues were fixed! My care opened my eyes to the different types of treatments for various issues and the importance of taking care of your body (and not just from a nutrition and fitness standpoint!)
About 6 months after I started seeing my doctor I was rear-ended in a car accident. The accident seemed minor but had a severe headache starting the following day. I didn't hesitate to head right in to see my doctor and she was able to do adjustments and get me feeling back to 100% after the accident. My doctor has provided me treatments to keep me healthy so that I can continue to lead an active lifestyle and also keep me healthy so I can continue to work hard with my clients.
Before getting treatment I only thought chiropractors provided services to help with back problems. Don't only seek out chiropractic services for just back issues. Let them know about other stuff going on and chances are there is something they can do to help!
-Meagan P. (Milwaukee, WI)
Chronic Low Back Pain Relief
I was suffering from chronic pain in my lower back which I had known was from a degenerative disc condition. I had been dealing with this pain for many years, probably accelerated by an injury on the job in the 1970's. Always in some type of constant pain, overall things just kept getting worse over the years.
My whole life was affected in one way or another. This started in the 70's, so I was still working, and it made my pressure laden job that much more difficult. Yard work, chores, water skiing, hunting, and my golf game were also key parts of my life that were affected. I even gave up golf a few years while still working.
I had been through a bunch of treatments: physical therapy, pain medication, and even injections. Nothing really did much good. I had got wind of the "spinal decompression" treatment that the Oak Creek Relief & Wellness offered and in spite of knowing Medicare didn't cover it, I decided to give it a try. I began care Oak Creek Relief & Wellness and my doctor on July 8th, 2009.
The treatments I have received have helped me considerably. The balance of the program, between the spinal decompression, exercises, and chiropractic adjustments gave me almost immediate relief, and my golf game has progressed from me being one of the poorer scorers in our group of octogenarians, to me being the consistent better score. I have also noticed improved balance, greatly reduced pain, and more flexibility making me able to do chores, golf and dance "rock n roll" style again!
I was very grateful to be under the care of such a well qualified, positive, caring and knowledgeable chiropractor in Dr. Scott Simon, and the best part being he gets favorable results with his patients. My advice for anyone suffering similarly to what I was is to consult with my doctor and Oak Creek Relief & Wellness to find out if this would be right for you too. Like my case, it could change your life.
-Donald S. (Brookfield, WI)
Greatly Improved Spine & Health
I had spent 2-3 years with a few areas of complaint. One area was my lower neck, upper back area, which was a come-and-go ache, but more constant before beginning care here. Others were persistent sore ankles, and occasional bouts with plantar fasciitis.
I had tried other remedies for a while…pain killers, which I knew weren't fixing anything, but only covering up the pain I was having. Eventually, my medical doctor had referred me for physical therapy rehab for my neck. At the time there was minimal relief from that. Basically, the effects on my life varied, but at times, everything I did was in some way affected. The quality of life I had in the past just wasn't there anymore
I began care at Oak Creek Relief & Wellness in June of 2009. I was somewhat skeptical at first, but quickly started to realize the "why" behind what they were doing here, and how important it is to have things like a well-functioning nervous system, and good posture. They really go after the cause of the problem. Those are just some realizations I had, but besides that, I received some great arch support orthotics which since have cut down the foot pains almost to nothing, and I also began some therapy and exercises for my neck. The neck therapy was mainly to correct my posture and position of my head and neck, and considering how long the problem had been there, I had 75% or so improvement in just a fraction of that time! I have also gotten to experience the great massage therapists here…very good
Overall, my view of this practice now is extremely good. My doctor is very professional, confident in the services he provides, and has a no-nonsense approach to chiropractic, all while keeping patients feeling comfortable. I currently maintain my greatly improved spine and health with nutritional supplements, home exercises, and regular adjustments.
My advice to everyone, but especially those with similar problems that I had: go chiro first. They can do wonders without drugs or surgery, and because they deal with the nervous system working properly, they can help almost anyone!
-Gary S. (Waterford, WI)
Unexplainable Leg Issues Resolved with Chiropractic
I was dealing with a great deal of pain in my right hip and lower back area which originally brought me in to see my doctor at Oak Creek Relief & Wellness on May 6th, 2010. I had been dealing with flare-ups off and on for a while, but the time that really brought me in had occurred 10 days prior to my first appointment.
I had a unique type pain, as it was almost as if my right leg was "go out", and I'd be unable to walk, stand, sit, sleep, or drive. In the past it was never this bad, but at the time I had first come into the office here, it was constant and extreme. It affected everything in my life and I couldn't even do normal routine things. I spent a great deal of time sitting on ice bags, and sometimes alternating with heat, but that only helped me minimally.
My doctor and Oak Creek Relief & Wellness have helped tremendously. I felt relief immediately, which continued to progress through the care and exercises. One of the most significant ways they have helped has been helping me to become aware of what poor physical shape I was in, and how aspects of the spine and nervous system are connected to it all. Additionally, they have taught me about maintaining proper posture, and how to exercise properly, to help strengthen my core muscles and whole body. As a result of all this, I am almost completely pain free!
Advice I would have for people with a problem similar to what I had: seek chiropractic treatment! I have advised many in this direction, especially as a "first" treatment option.
-Debra T. (Muskego, WI)
Consistently Functioning at Higher Levels Thanks to Chiropractic
I live a rather active life. I weight train on a regular basis, snowboard in the winter, mountain bike in the summer, and rock climb indoors and outdoors throughout the year. I am also a kettlebell instructor and personal trainer, and I need to be able to demonstrate movements and exercises in order to earn a living. So maintaining a strong, healthy, and mobile/flexible body is extremely important to me.
I started seeing my doctor for regular maintenance and adjustments in mid-2009. I didn't have any back pain, but due to the regular weight training (and spine compression), I didn't have the mobility that I wanted. After every session with my doctor, I always feel "taller" — I basically have better posture. Some focused strength training and stretching has allowed that feeling to last longer than it did when I first started getting adjustments. And my personal performance in both weight training and the sports that I play has improved because of that improved posture and mobility.
But improvement in posture is just the start. My doctor has also helped me to rehab some minor knee and shoulder injuries and has adjusted my shoulders, knees, ankles, and feet. All of this has allowed me to CONSISTENTLY function at a higher level than what I had been able to before. As a personal trainer, I have also referred a couple of my own clients to her… some because of some sports-related injuries and others simply because of back pain or restrictions. From my perspective, it's comforting knowing that my clients will be able to get back to their training routines sooner because of the fantastic care and focused program/progressions they'll get from seeing my doctor.
-Ryan T. (Brookfield, WI)
Auto Accident Survivor
On October 15, 2010 I was involved in a multi-vehicle accident on the interstate that resulted in the front and rear of my car being crushed. Due to the multiple hits to the front and rear of my vehicle, I started having pain the included throbbing in my mid and lower back. The discomfort would often occur during normal daily activities. I have had back pain before, but this was different. This pain and throbbing started a few hours after the accident and became noticeable and bothersome during daily activities in the following week.
Before coming to Oak Creek Relief & Wellness, I received no other treatment, other than physical exam immediately following the accident. I was prescribed prescription strength Advil and more at the ER, however, never filled them. For previous back discomfort, I had been prescribed a one month supply of a muscle relaxer that I used on a few occasions. I did not notice any benefit from taking these pills.
My quality of like is great; however, the discomfort did limit me from being able to do everyday activities or hobbies at times. Drying my hair and doing household chores brought on discomfort most days of the week. I also had a hard time staying in one position sitting up unsupported while working on craft projects, such as scrap booking. I started my treatment with my doctor during the first week of November 2010. I have been treated with a combination of chiropractic adjustments and physical therapy. Now I am able to continue my treatment with an at home rehabilitation therapy kit and occasional office visits for chiropractic adjustments.
I believe that the doctors and staff at Oak Creek Relief & Wellness are committed to helping their patients in a variety of ways in addition to chiropractic adjustments. I am very impressed with all the services and products they offer to treat the whole body. There is a range of rehabilitation and therapy treatments available. I was also provided with a folder and instructional guides on the therapy exercises so I could continue my rehab at home. Oak Creek Relief & Wellness offers all the equipment you need to set up an at home rehab kit. The doctors also have seminars on health, nutrition, etc. I have benefited by asking my doctor about nutrition when I wanted to make healthy eating lifestyle changes. There is also a gym, fitness classes, supplements, orthotics and much more available.
I was very happy that at my first adjustment, a short presentation was given beforehand. The information helped my understand the benefits and ways chiropractic care treats the whole body. It also prepared me for what to expect during an adjustment, since it was a new experience to me. The chiropractic adjustments and therapy exercises have certainly decreased the comfort I was experiencing which has improved by daily living.
I am healthy, moderately active person and normal weight. However, I have wanted to eat healthier to reduce my risk of heart disease, cancer, inflammatory conditions, etc. I told Dr. Lisa about my desire to benefit from eating better and she has provided me with information and guidance. I attended a presentation recommended and give by my doctor and learned about toxins in the body, nutrition and therapies Oak Creek Relief & Wellness offers. I am so impressed with how my doctor has gone above and beyond to bring the chiropractic care full circle, providing care for the whole body. I think this type of benefit with improve my life for years to come!
As someone new to chiropractic care after my accident, I would say to try this path of treatment first. You may need to give it some time, but it will provide relief that pills may only mask and cause you to rely on instead of treating the real issues. You may find that it opens doors to other benefits, too if you are willing to take advantage of them. In my experience, Oak Creek Relief & Wellness chiropractic care is more than adjusting your spine, it promotes whole body wellness.
-Ashley Z. (Oak Creek, WI)
Sciatica Relief
Sciatica in my left leg & hip brought me to Oak Creek Relief & Wellness in September 2013. I have been having pain for 8 years. I had received physical therapy, medications and injections for the condition prior to coming to Oak Creek Relief & Wellness. It was hard for me to sleep or do physical work.
Prior to coming to Oak Creek Relief & Wellness, I had doubts that chiropractic treatments would relieve my pain. My primary doctor recommended an MRI and I got the impression surgery was what they were going to steer me toward next for treatment.
Within 2 weeks of receiving treatments at Oak Creek Relief & Wellness I started seeing results. I felt instant relief from even the first treatment on the ATM. My pain is reduced to a point that allows me to work at my current job and also to participate with family activities. Without the relief the therapy I received at Oak Creek Relief & Wellness gave me, I feel I would have had to turn to surgery.
-Michael K.
Decompression Gives Results
Pain in my Low back and in both legs brought me to Oak Creek Relief & Wellness in December 2013. Two back specialists had said that they wouldn't do any surgery to correct my problem because it would be a massive undertaking and might result in my condition becoming worse.
I have been dealing with my condition for many years, and the pain typically would come and go, but the past year has been constant pain. It has affected every aspect of my life. I have in the past received physical therapy, medications and injections to help alleviate the pain.
I had no doubts that chiropractic would help me. Within a few disc decompression treatments I started seeing results and felt the pressure releasing off of my discs and nerves. I can stand straighter and for longer periods of time.
I am very pleased and grateful to finally be getting help and seeing results. I now feel like I have a life to look forward to without pain, like a light at the end of a very deep, dark tunnel. Don't keep wasting your money going from doctor to doctor without any results and having to wait months to get in to see a specialist. I called Oak Creek Relief & Wellness and got in to see the doctor in just a few days. I tell everybody about the results I've seen in this short period of time.
-Kathleen A.
Sciatica Relief
I came to Oak Creek Relief & Wellness in September 2012 because of leg and sciatica pain in my right leg that had been occurring on and off for for months. I did not know if chiropractic would help me, but I was willing to try. It was recommended that I receive therapy, and I saw results within just a few weeks.
The pain has gone away and now my quality of life is better because I can sleep. I would advise people with the same problem as me to visit Oak Creek Relief & Wellness to get better quickly.
-Barb S.
Degenerated Discs Pain Relief
I was told that I would have to learn to live with the pain in my lower back from degenerated discs before I came into Oak Creek Relief & Wellness in October 2014. I'd had the pain since 1994 whenever I tried to move or do something. It was difficult to do any walking, standing or chores. I had to get up once a night to rub pain cream on my lower back. ??We were happy when Dr. Ken said he couldn't make me into a 28 year old man, but could definitely improve my condition. At first we didn't know if the treatments would work very well, but nothing else had worked in the past, so we were hopeful this would and were willing to give it our best and only shot. With the use of supplements and back cream, night pain was eliminated immediately.
I was able to move and function better within 2 to 3 weeks. ??It was an adjustment getting used to going through the treatments, but were happy with the progress and results. I appreciated the use of the workout area to help me move better. During treatment, we've lost a total of 44 pounds and blood work and other vital show an amazing improvement in all areas. The ability to stand, walk, bend, etc. are a definite benefit.??We were impressed with the entire staff and their level of expertise. Everyone acknowledged us by our names and made us feel very comfortable and not just a number. If one treatment or procedure doesn't work, try something that might. Don't give up hope that there's an answer to your problem out there.
-Gordon A.
Peripheral Neuropathy Management
I came to Oak Creek Relief & Wellness after dealing with 12 years of peripheral neuropathy of the hands and feet. I'm 60 years old and I was on my way to be "wheelchair bound," the pain was so severe and constant the past 2 years. I previously went to a physician who prescribed me medication, which gave me unwanted side effects, i.e. weight gain and muscle pain. I discontinued the drug and considered acupuncture but I did not pursue this. I constantly took over the counter pain medications to no avail. One evening, 8 months ago, I drove by Oak Creek Relief & Wellness and saw a sign posted on a window "Peripheral Neuropathy Treatments." Desperate, I made an appointment.
Virtually every area of my life was affected. Work, sleep, home chores, social life, psychological and emotional well-being. You avoid basically all activities, because all your energies are concentrated on pain management. Everything else becomes almost secondary.
I was extremely impressed with the office and the doctor. The cleanliness and professionalism of staff members included kindness, concern and empathy. There was no "hard sell." Dr. Ken and Dr. Jon explained in lay person's terminology the process of treating peripheral neuropathy and the prognosis thereof. The caring staff makes me feel welcome every time I walk through the door. Dr. Ken and Dr. Jon have given me ongoing support and motivation to continue treatment and Dan works directly with me with the "Rebuilder" and "Ultraviolet Boots" regimen. Dan is an avid distance runner and he has motivated me to exercise and lose weight.??I absolutely had doubts that any treatments would help. I thought, "How could chiropractic intervention be effective when medications were ineffective? How could this intervention work because not one physician recommended this much less event heard of it?" Interestingly, I've discussed Oak Creek Relief & Wellness with two physicians that have family members who suffer from peripheral neuropathy and referred them!
"The Rebuilder" intervention was recommended to me. This treatment is where your hands and feet are immersed in warm water, electrodes are inserted into the water, and electrical impulses travel through your hands and feet for approximately 25 minutes per session. Then your feet are placed in ultraviolet lighted boots for an additional 25 minutes. I've had 40 treatments, but results were measurable after just 4 treatments!??Oak Creek Relief & Wellness has enabled me to walk again – period! I will be 61 years of age. I have not golfed in 20 years, in part due to employment obligations, but equally because of peripheral neuropathy. I recently purchased a set of golf clubs. This is a major milestone for me as I never thought I could play golf again, even with a golf cart because there is still walking involved. Most people take a task like walking for granted…and, I did too! Peripheral neuropathy and its compromising effect on one's walking ability is a true testimonial that a person should never take mobility or life globally for granted.
Oak Creek Relief & Wellness clearly utilizes a holistic approach to treating patients. For example, not only have my peripheral neuropathy symptoms been treated, I have learned that by dietary habits needed adjusting to promote overall healthy living. I've lost close to 10 pounds by simply eating healthier. For instance, instead of driving through fast food restaurants, I now will make myself a salad. Instead of fried foods I will eat skinless chicken.
The major health benefits I value the most that I've received with Oak Creek Relief & Wellness are peripheral neuropathy treatments, healthy eating and exercise. Please understand that peripheral neuropathy may be an ongoing endeavor for the rest of your life. I would suspect that many people afflicted with a disorder such as peripheral neuropathy may drop out of treatment when they begin to feel sufficiently better. Don't drop out! In all probability you will relapse and start again from ground zero. Stick with it! Your body will tell you when to set up additional appointments. ??Don't procrastinate! Contact the staff of Oak Creek Relief & Wellness for a consultation and get moving and stick with the regimen.
-Donald T.

Oak Creek Relief & Wellness Reviews | (414) 761-5777