Personal Training & Fitness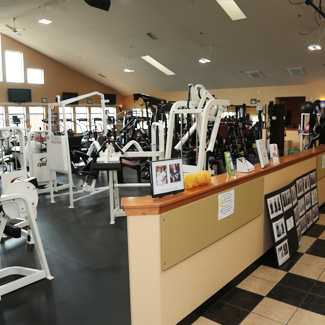 Participating in regular physical activity is a must for all people, no matter your age or occupation. Studies have shown that exercise can significantly increase energy levels, cardiovascular and emotional health, as well as assist in weight management, mobility, physical performance and quality of life.
Resistance Training
Oak Creek Relief & Wellness features its own gym to help patients and community members alike maintain their fitness. We accomplish this through various forms of resistance training. Resistance training is not just for bodybuilders who wish to increase the size of their muscles, but rather, is for anyone wishing to keep their body healthy, fit and strong.
Members of our gym have access to personal training, and group fitness classes are free. These classes include sessions in yoga, Bodypump and Zumba®. We also feature a juice bar and a free consultation at any time with our fitness director.
Fitness and Exercise Programs
Visit our Oak Creek personal training and fitness site to learn more about our popular, customized programs: http://oakcreekfitness.com/
Regular exercise can help with everything from disease prevention and body fat reduction to lowered stress and increased heart strength. Please contact us today and ask about membership in our unique, on-site facility.
CONTACT US »

Personal Training & Fitness Oak Creek, Caledonia WI | (414) 761-5777